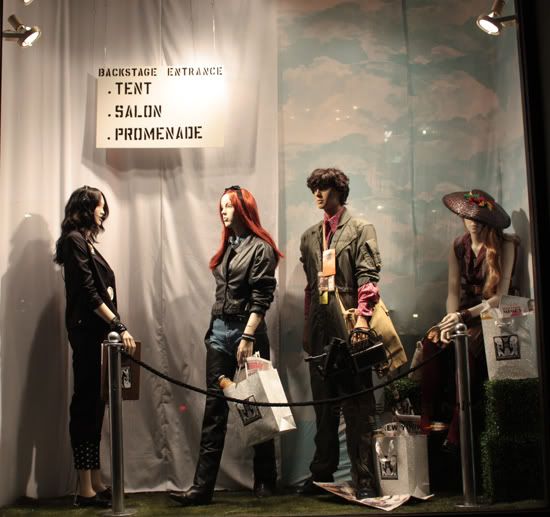 Tah Dah!
My favorite styling projects for the store are the windows. Our windows are somewhat legendary and the pressure is always on to kill it. I work with the amazingly talented Eric Vidmar who designs the window itself and the owner, Laura Wills as the art director.
The fashion week display is my faaaaaaavorite one to do! (Obvsies!) Its when I turn on my A-game and really try to convey how relevant vintage is to modern fashion. I start by studying the Vogue Collections and pick looks that speaks to the cutting-edge downtown girl and that is a big statement to the fashion season. Here are my styling inspirations:
Yohji Yamamoto. I mean, this look is SO New York, which is perfect because its for the KCD-type check-in girl!



Givenchy. I'm obsessed with a light-colored denim/chambray and leather look. The contrast is just so cool.



Marc Jacobs. Honestly, I never readily admit any adoration for MJ because I think he's so obnoxious. I mean, F/W 08?? GROSSSS! But the more I worked on this look, the more I liked it. I'm a texture fienddd and I really liked the 80s lurex with cotton plaids. And the Mary Poppins referrence was pretty rad.

Here's the outcome...

For the Yohji look, I didn't get too literal because I really wanted to show a jumpsuit, is they are everyyyywhere this season. My favorite part is the rolled up ankles revealing the polka dot leggings. With the little boys' blazer, it made for a really rad Japanese-y silhouette.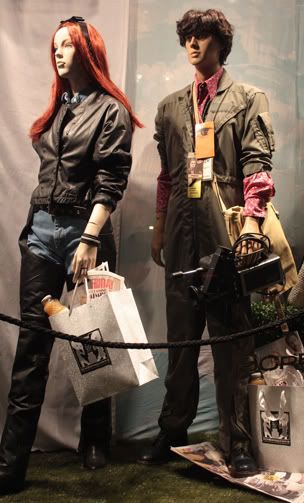 Leather Chaps!! Oh my!! I'm not sure how many girls are going to banging down our door for a casual pair of leather chaps, but I got my point across. Denim and leather rulessss.

As for the boy, I'm still hung up on the Adam Kimmel jumpsuits a couple seasons ago. Sooooo good.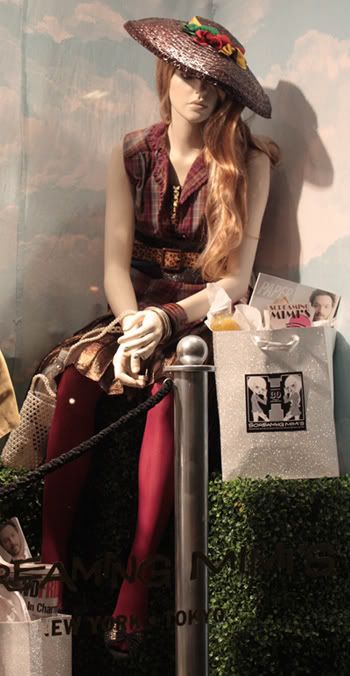 My MJ girl ended up being my favorite! It the metallics with the plaid looks so new and I really like the lurex cumberbund layered with the belts. And of course, the black laquered straw hat!
And, yes, that issss a pearl bottle holder. AMAZINGGGG!!
Come check it out if you're in NY!
Screaming Mimis
382 Lafayette St between E. 4th and Great Jones
xoxo nicollette